The Bronconator (9)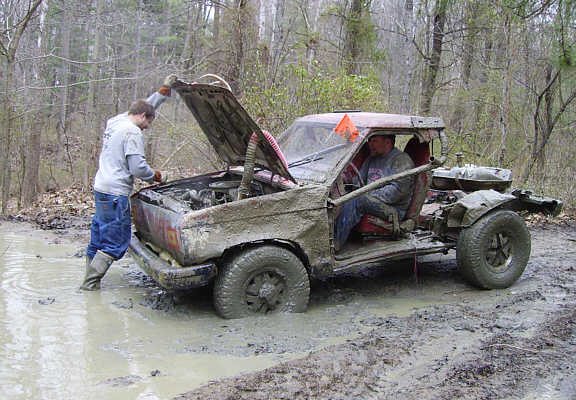 Andy restarting The Bronconator
Dave, messing around in some mud...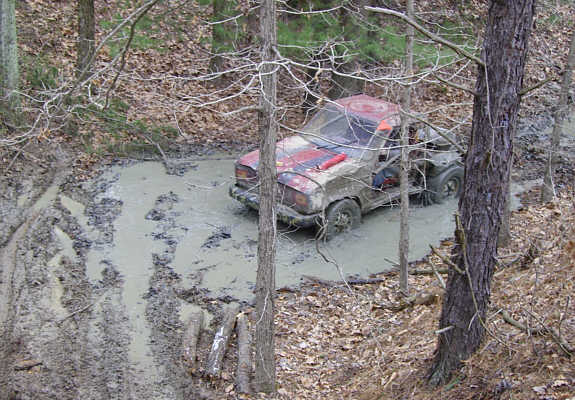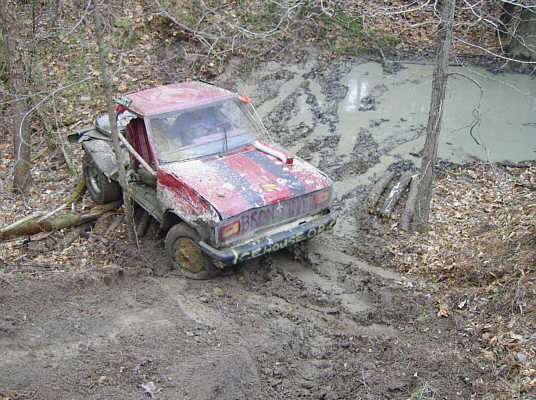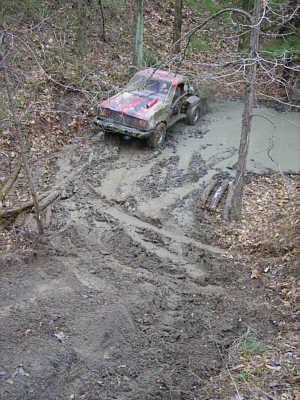 and somewhere a bit drier...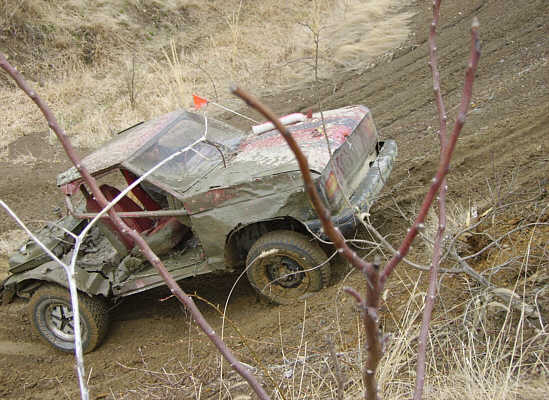 During the day The Bronconator broke a U-Joint (spider joint) which hardly slowed Dave down at all. On the way back home it slipped off the car dolly and the chains broke the steering rod. Luckily the U-Joints don't cost too much - unless he broke the ears (yoke) off the shafts and the steering rod can be welded back together. The Bronconator just will not die.
It appears I spoke too soon. Dave almost scrapped the Bronconator but Andy and I persuaded him to give it one more major overall. Dave keeps the Bronconator in the alley behind his house and on 8th May 2006, he was given an order from Terre Haute city council to remove it or pay a fine. It is with deep regret that I have to say the Bronconator is no more, it is a pile of scrap, it has ceased to be, all statements to the effect that the Bronconator is a going concern are null and void. It has gone to car heaven, it's rusting away or else being recycled.
The Bronconator - August 2005 - 8th May 2006 - RIP (rust in pieces).
This page created 2nd April 2006, last modified 9th May 2006