Dave (3)
In early March 2008, Dave announced he'd bought a 1984 Dodge Ramcharger, 318 v8, auto, Dana 44-60, 4" lift, roll cage, a little rust, 5,700lb + curb weight and 33" swampers.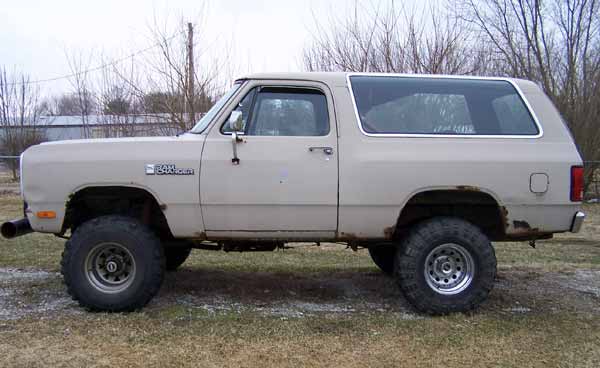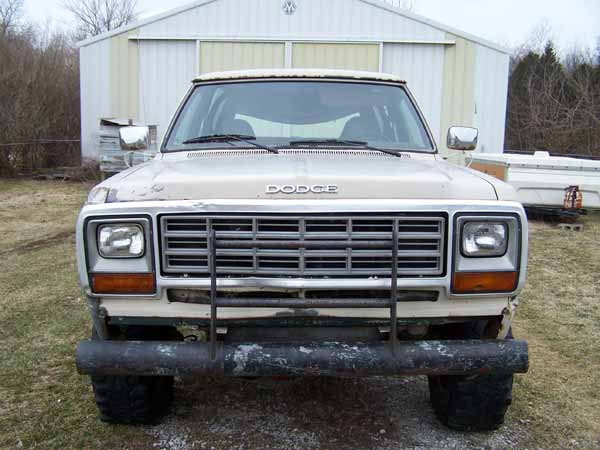 It's now May 2008, and the Bronconator v2.0, Honda Accord and Dodge Ramcharger are now but distant memories. In their place Dave introduced us to a '94 Chevrolet Cavalier - "The Mud Slut".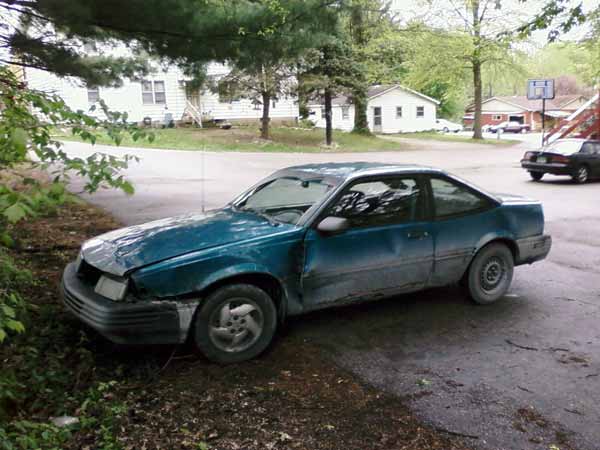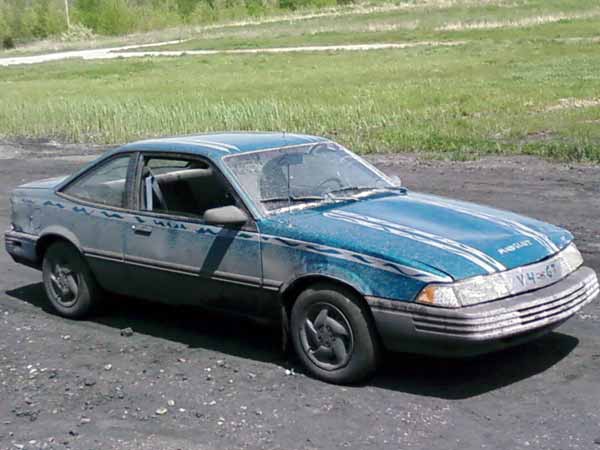 Notice the fancy detailing that the "Mud Slut" has acquired. Could that really be duct tape? Could Dave actually be that cheap? The answer to both is YES.
Did you know? Duct tape is also known as duck tape and in the UK, a specialized version of this tape is also known as gaffer tape? In Finland it's known as Jesus tape. As in "Jesus, this stuff's sticky"? See Wikipedia and The Duct Tape Guys.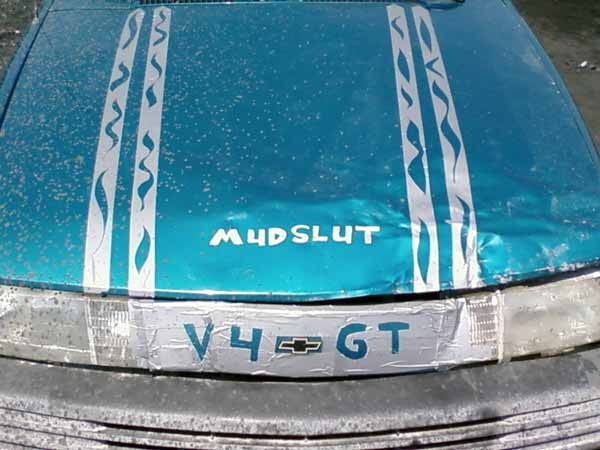 The First Mud Slut Burnout Video
3GP - 579Kb (original format), SWF - 1.37Mb, FLV - 1.41Mb, AVI - 1.77Mb, MOV - 2.93Mb, MP4 - 2.93Mb, ASF - 3.58Mb, WMV - 4.43Mb and MPG - 4.59Mb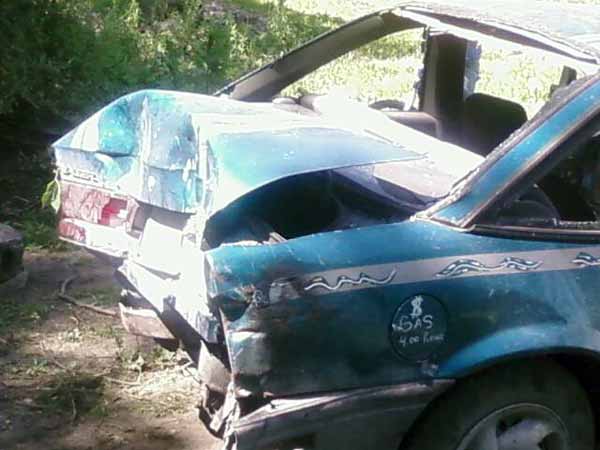 The MudSlut is no more - Dave sent me this photo on 29th May 2008
Apparently he's now got a '93 Nissan Ultima named Barbara
This page created 8th May 2008, last modified 29th May 2008