"The Ho" (20)
Repairs
Saturday, 8th April 2006 was spent making repairs to modifications to "The Ho". The starter motor was replaced and the Idle Air Control contacts were cleaned which solved our starting problems.
The radius arm bushings ($15 each, Advance) were replaced. These took three of us using a hand winch, 2 trolley jacks, a large piece of pipe and a sledgehammer to replace.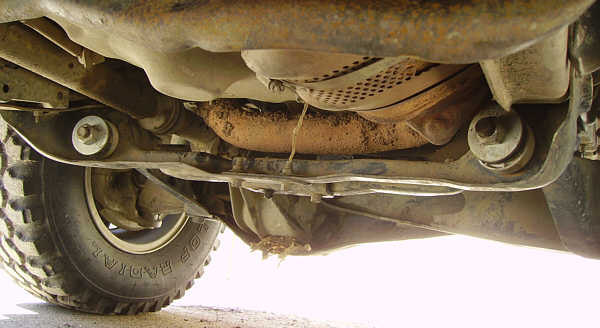 The new radius arm bushings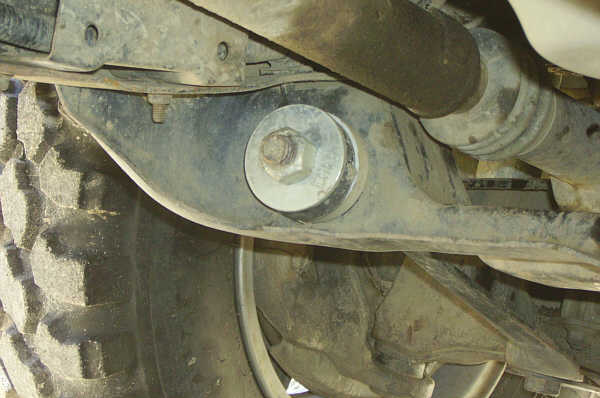 One of the new radius arm bushings (from rear to front)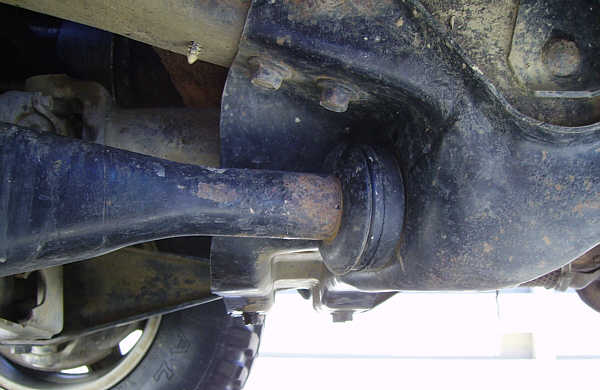 The other side of the new radius arm bushing
During the day the front sway bar was also disconnected. This is to give "The Ho" more flexibility and articulation which should improve its cross country capability. I was a bit dubious of leaving this off as I thought it might be very detrimental to its road handling but although it rolls a little more it seems perfectly safe.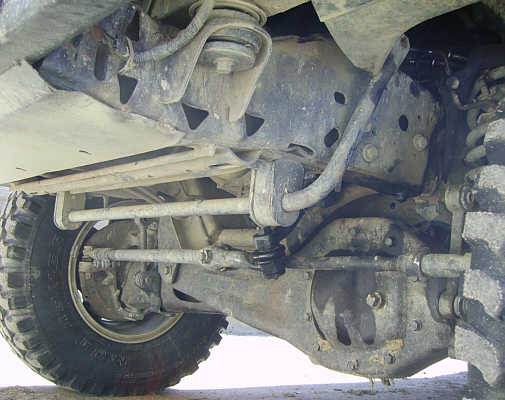 The disconnected front swaybar
The passenger seat collapsed during our eighth trip and so we took that out to take a look at it. Ford used ridiculously tiny teeth in the gearing that supports the back of the seat and it was these that were stripped off causing it to fall backwards. As these cost around $200 each we put the seat in a comfortable seating position then Andy welded the seat together.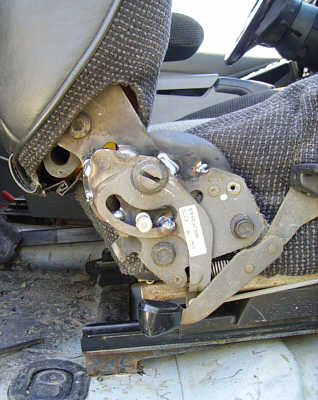 The welded front passenger seat
The seat no longer folds down to permit people to get in and out from the back seats but the passenger is more comfortable and with the seat trim back on even the lumbar support works properly.
This page created 10th April 2006, last modified 14th April 2006