"The Ho" (21)
Ninth Trip
After our little "Repair Fest" on 8th April 2006, it was time to take "The Ho" out for a test drive, so back to Coal Creek we went. Although it had rained hard for a few days the place had dried out and the going was much better and "The Ho" handled most places with ease. We did get stuck in soft ground in two places and again the winch proved itself one of our better buying decisions. Some of the places were a bit narrow and so we gained a few more dents from trees and we also lost part of the trim, the rest of the driver's door mirror and the driver's side rear taillight plastic cover.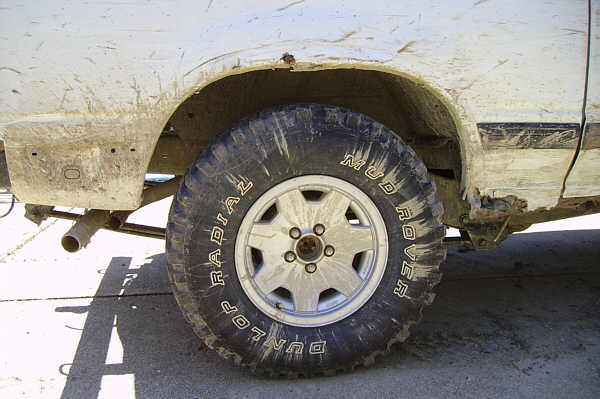 No passenger side rear trim
Somewhere on one of out trips this tyre managed to get an eight inch long cut in the wall. It's now got the contents of a bottle of Slime inside it to help seal any holes that may appear.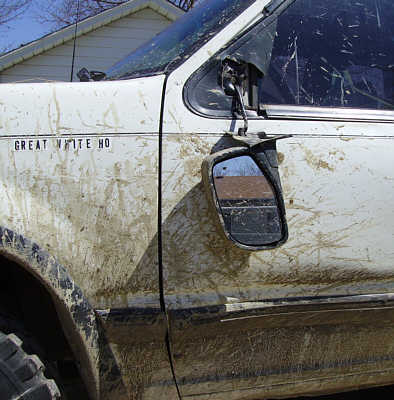 The remains of the driver's door mirror
also notice the dent in the door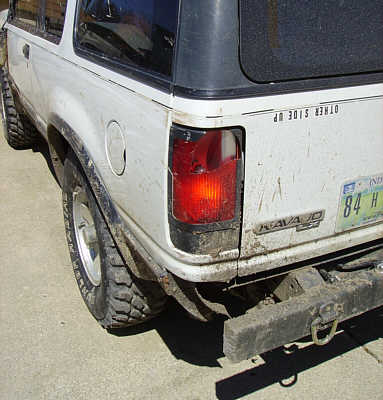 The new look drivers side taillight
Tenth Trip
This was on 10th April 2006, and was a simple trip around Coal Creek. We decided to follow one of the creeks for a while but it didn't last too long as the water was soon coming close to washing over the hood. I also managed to completely smash in the driver's side taillight whilst reversing into a tree.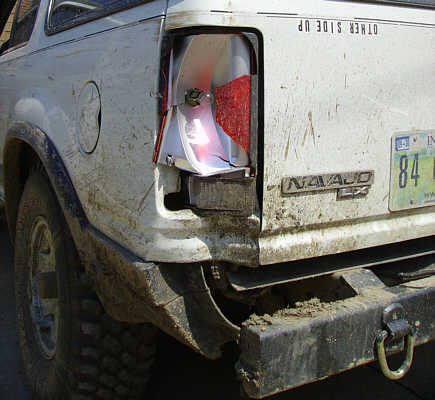 The taillight becomes even more customized
More Repairs
12th April 2006, was another make and mend day. I got my wish of 24th March and now both taillights are made out of 92cent Walmart document holders...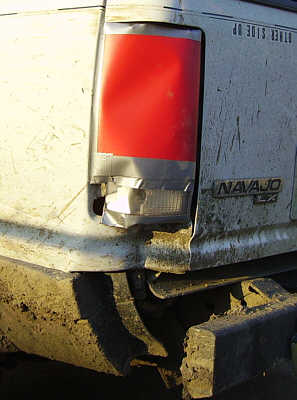 Driver's side rear taillight repair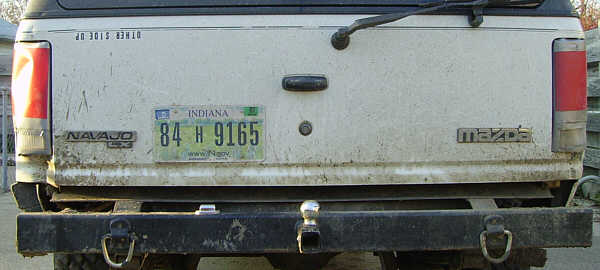 Customized rear taillights
The envy of the entire Wabash Valley region
Total cost of repair $1.84 and some duck tape
This page created 14th April 2006, last modified 15th April 2006