"The Ho" (23)
Mirrors (continued)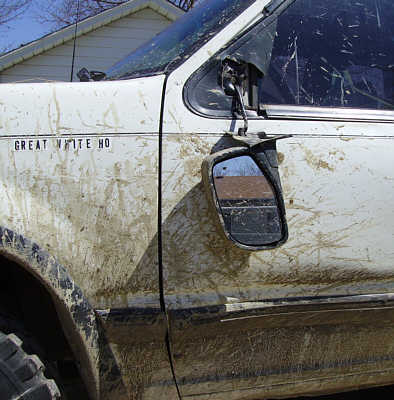 Drivers side mirror - 8th April 2006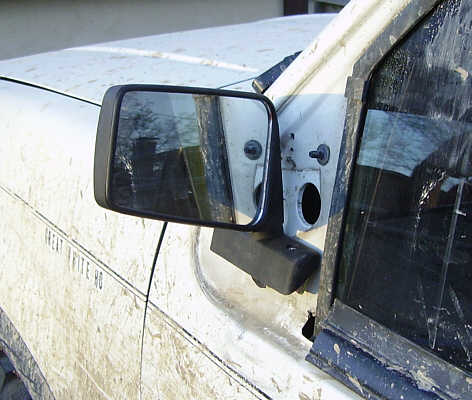 The $7 after-market mirrors - 12th April 2006
Eleventh Trip
The trip on 15th March 2006, was to Redbird. It had dried out considerably since the last time we were there on 1st April. I'm glad to report that out of the five vehicles in our party that "The Ho" was one of the only two vehicles that completed the day with no breakdowns. That's not to say it didn't have a few problems getting around. It gets stuck in soft mud. This is due to the fact that despite its larger tyres it's still got relatively low ground clearance for an off-road vehicle. Another problem its got is its length. Going over some hills it gets completely high centred on the crests. This can be helped by one of the various methods of raising the vehicle off the ground. There was a problem with it not starting, but this only happened once at Redbird and again the next day. It appears that dirt got into the spade connector on the starter solenoid which we've cleaned and hopefully prevented from happening again.
We really should take more photos of "The Ho" while it's out and about, but here's some photographs of Will's Jeep Cherokee that was out with us. The Cherokee developed a couple of problems while we were at Redbird. The radiator got damaged which meant that the engine got very hot - around 260F. Will decided to drive it into a lake to cool off a bit, then it stalled...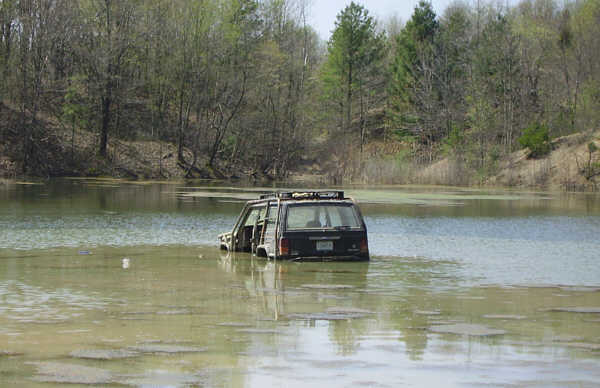 Will's Jeep Cherokee cooling off
After he waded back to dry land, one of Will's passengers wanted something she'd left in the car so Will manfully carried her out to the car and back to get it...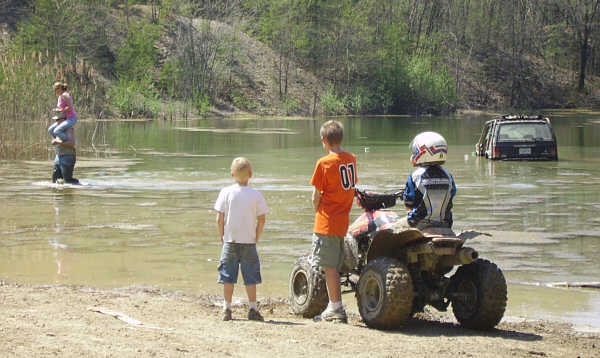 Will on a rescue mission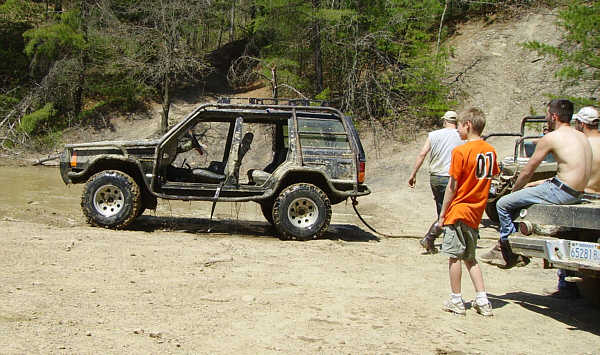 Water draining from Will's Cherokee
This page created 16th April 2006, last modified 22nd April 2006