"The Ho" (43)
Twenty Third Trip (Continued)
There were a whole bunch of XR-2's out that day. See their forum for pictures and videos. Dave decided to go and see what they were doing while the rest of us headed off to the lake. Pictures and videos, including some they took of Dave, are also appearing on places like kyhighrider's Photobucket, kyhighrider's YouTube, trailtamer's Photobucket and shawnzr2's Photobucket.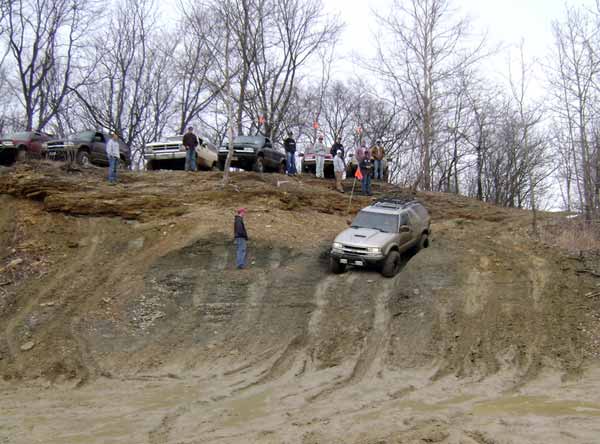 Dave with the ZR-2 club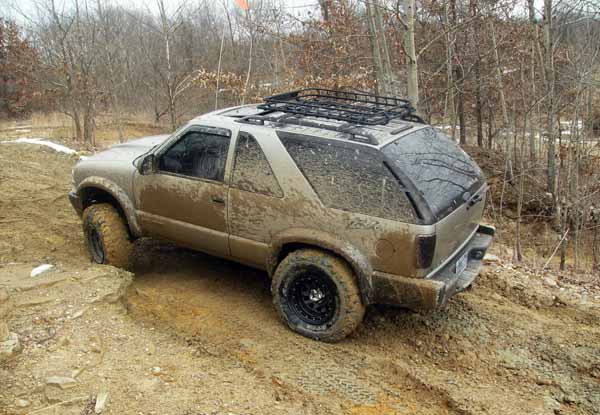 Dave, messing around in the quarry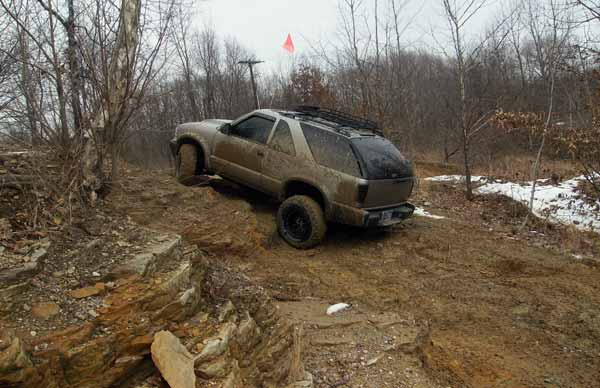 Dave, messing around in the quarry
While Dave was doing this the rest of us were messing around in some more water...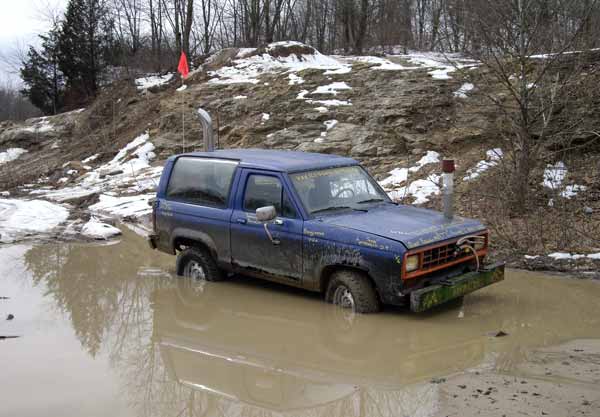 Tristan's Bronco sat in a big puddle
The small lake we use to drive through to get the worst of the mud off before heading for home was completely covered with a layer of 2" thick ice. No-one had even tried to get through it - it was too good an opportunity to miss...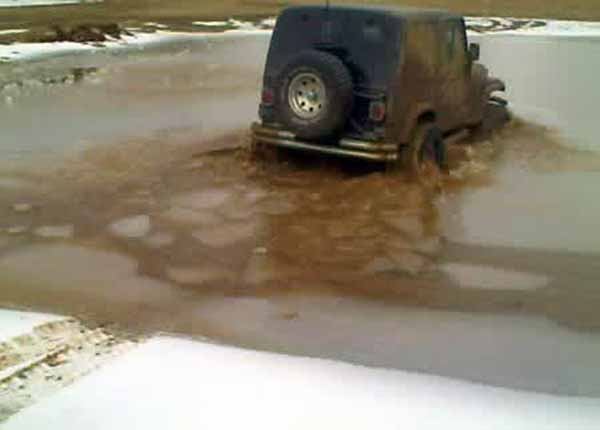 Travis being an ice-breaker
Watch a video of Travis breaking up this ice...
3GP - 593Kb, SWF - 1.12Mb, FLV - 1.14Mb, AVI - 2.89Mb (original format), MP4 - 3.36Mb, WMV - 3.62Mb, MOV - 3.88Mb, ASF - 4.61Mb and MPG - 5.98Mb
The ice managed to stop Travis but "The Ho" being a lot heavier I ploughed straight through it. The ice bust part of what is left of "The Ho's" front grill and so now I'll be looking to replace another headlight.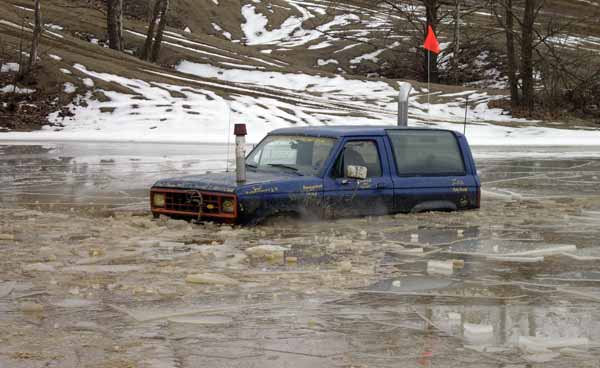 Tristan's Bronco in the lake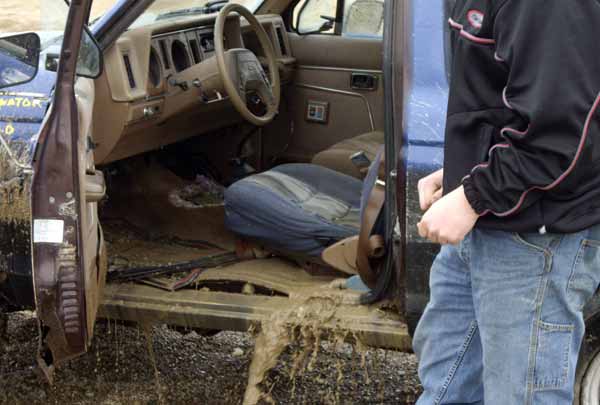 The lake draining out of Tristan's Bronco
This page created 3rd March 2008, last modified 6th March 2008