"The Ho" (6)
Body Work
When we got "The Ho" there was a bit of rust on the passenger sill...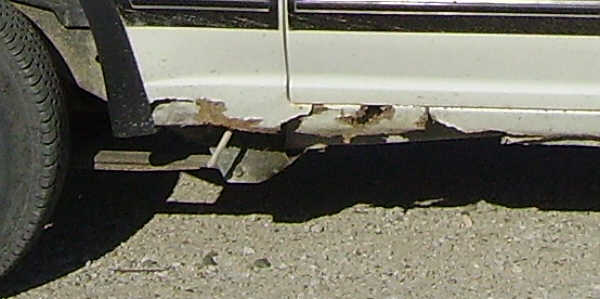 The plan was that because "The Ho" was going to be a mostly an off-road vehicle then we'd leave the bodywork as it was. The more I worked on the car the more it seemed we should do something about the rust in this particular spot and so on 13th March 2006...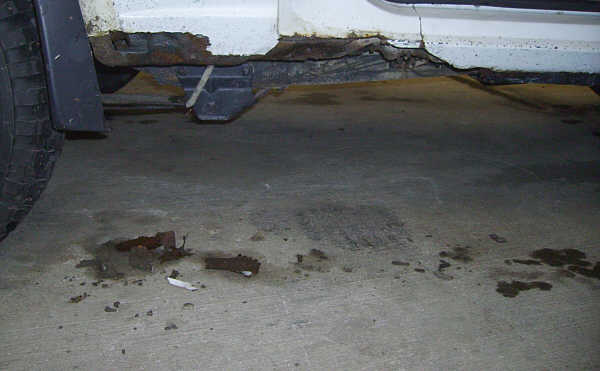 The worst of the rust was removed and Andy fabricated a piece of steel to fit over the damage...

Rear Differential
We think we need to weld this locked as this will give better 4-wheel traction.

The tag from the rear differential
S - Sterling differential; 629 - model number; B - revision identifier
3L73 - 3:73 gear ratio, the L denotes limited slip; 88 - ring size - 8.8 inches
IH09 - build date: 1 - 1991; H - month - August; 09 - day of manufacture
On 15th March 2006, we actually welded the rear diff locked...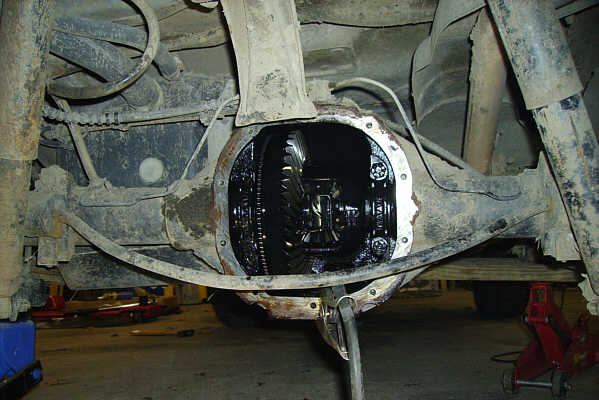 The Rear Axle - The plastic differential cover removed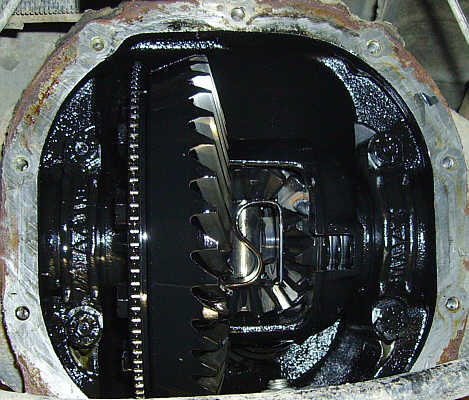 The Rear Differential
Andy welded the gearing, to the right of the large gear, together
We cleaned out the gearing as best we could with rags and a magnet. The remains of the old sealant on the cover and the face was removed using a wire brush and razor blade. Before replacing the cover a small but powerful rare-earth magnet was placed in the gear housing in the hope that it will pick up any metallic debris that gets in there.
Once the face plate was screwed back on the diff was refilled with around 5 pints of 85W-140 gear oil rather than the more usual 80W-90. The filler plug is on the other side of the gear housing than the photos show.
The breather tube, seen coming out of the axle and curling to the top of the first image we felt was long enough and left alone.
This page created 16th March 2006, last modified 16th March 2006