"The Ho" (9)
Fourth Trip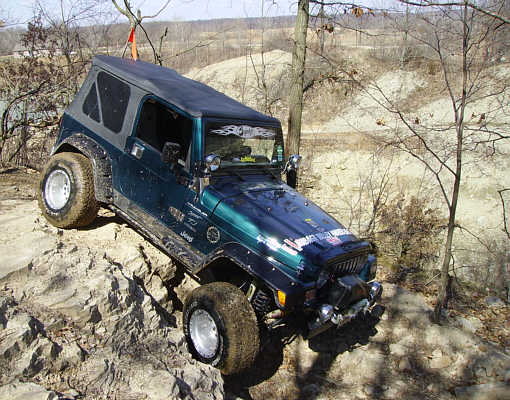 "The Ho" couldn't quite make it on its own...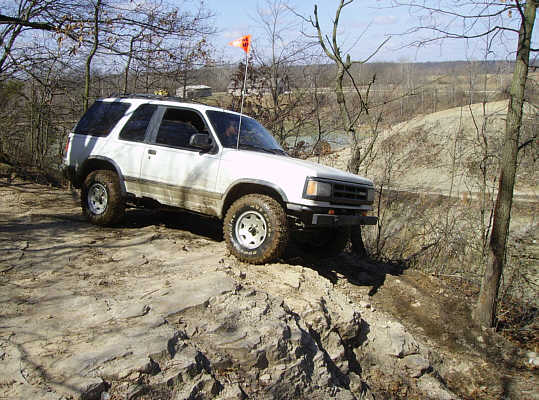 Andy lining "The Ho" up
The other side of the tree on the right is a huge drop into the old quarry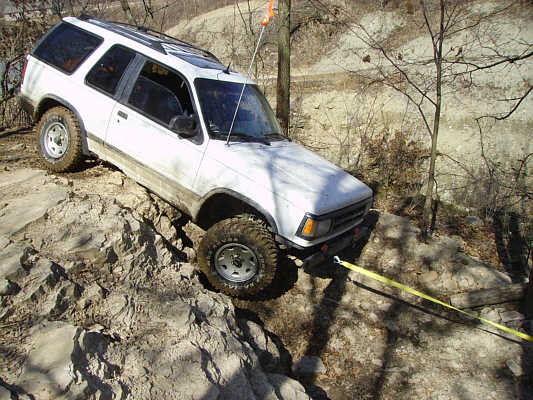 It eventually had to be dragged off by Dave's Jeep
"The Ho" has quite a problem with ground clearance doing stuff like this. It needs to be raised higher and something done with the back bumper and receiver hitch. Both of the last project too far from the rear of the vehicle and get caught on every drop like this we made. Another problem it has is that is can't tackle steep sand dunes too well. It has plenty of power but the tyres just dig in and the vehicle stops. We're not too worried about this though as we rarely come across much sand. On the plus side, the tyres do well on practically every other surface.
The Attica Badlands has several creeks running through it and several run through huge steel culverts, of course we drove through a couple...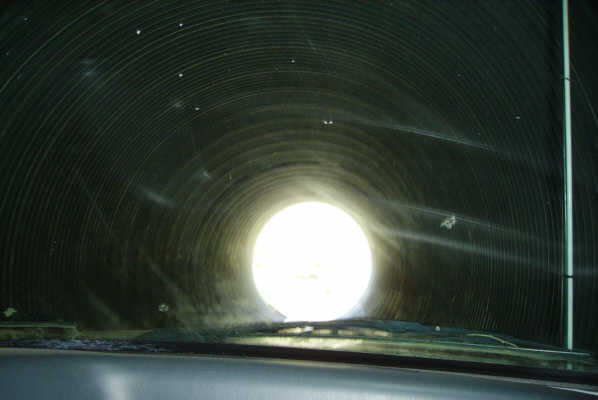 Driving through a culvert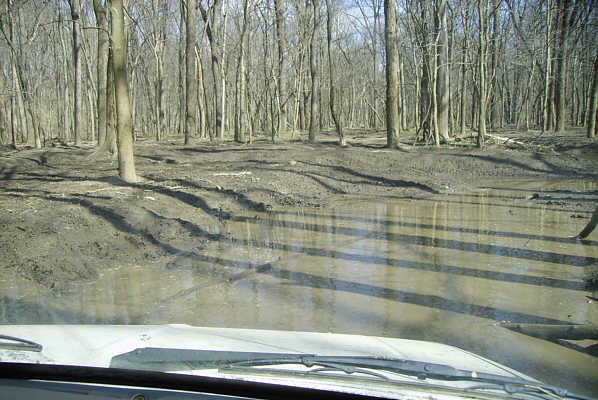 One of the mud areas - Attica Badlands
This page created 19th March 2006, last modified 21st March 2006