The Polaris
Andy owns a Polaris 600 Sportsman ATV similar to that in the image below...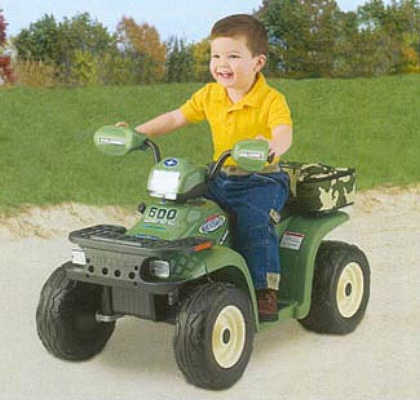 Sorry about that Andy, I couldn't resist myself.
Andy's machine is a REAL Polaris 600 Sportsman ATV. On a trip to Redbird on Saturday, 1st October 2005 Andy took this machine with him but the front right wheel kept locking up. On Tuesday, 4th October he and I got round to inspecting it. The CV drive boot had ripped which had let in dirt and water and we also found the front differential was leaking so we decided to take that out too.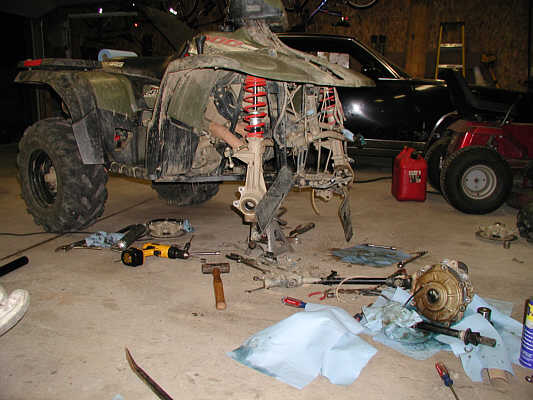 0
Getting the diff out was a lot harder than it looked, hence the heavy hammers and crowbars.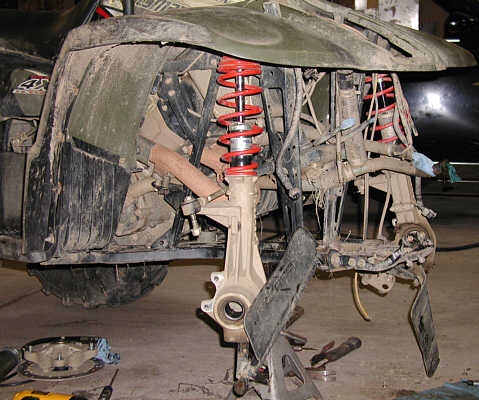 Front of the Polaris minus wheels, drive shafts and differential
On 12th May 2007, Andy and his family on ATVs and I, in the Ho, went to a local quarry for a couple of hours. The quarry has a lake about 3ft deep and the Ho took the slopes and water with ease.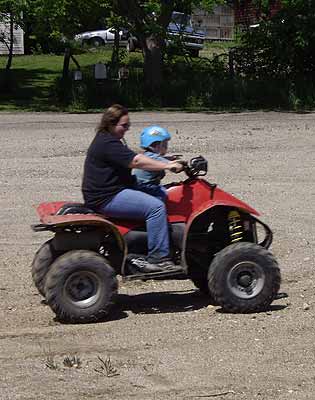 Wanda with Draven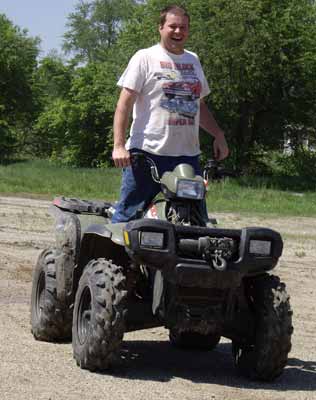 Andy on the Polaris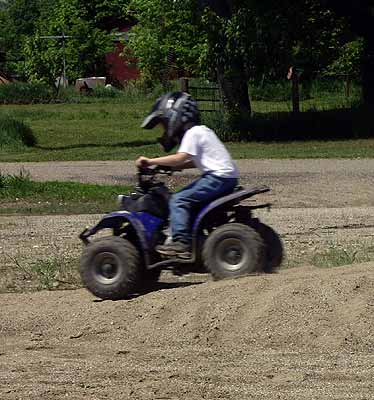 Drew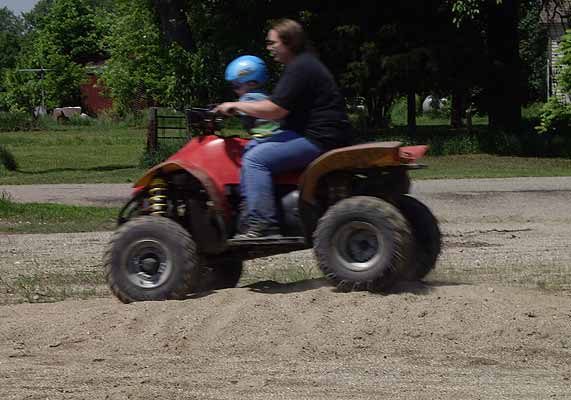 Wanda and Draven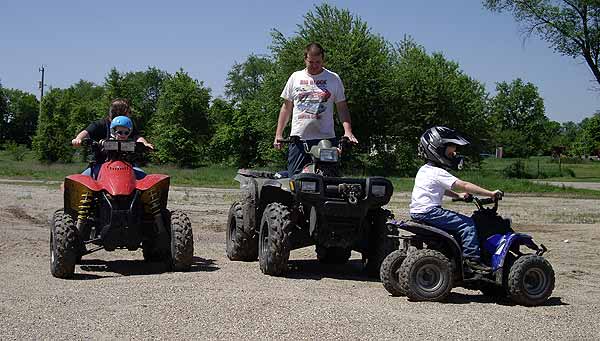 Wanda and Draven, Andy and Drew
This page created 5th October 2005, last modified 19th August 2008