The Polaris (4)
On 8th August 2008, Andy and Wanda very kindly organized a couple of hours off-roading in an abandoned quarry near Terre Haute for Ray's sister and her family who were visiting the United States. Not the most extreme ride we've ever gone on but so funny...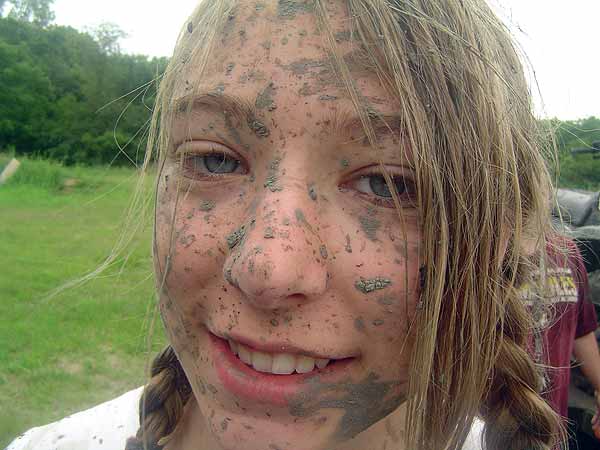 Hollie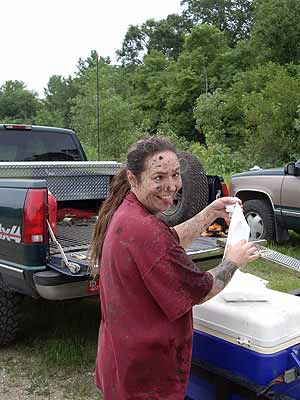 Wanda - happy as ever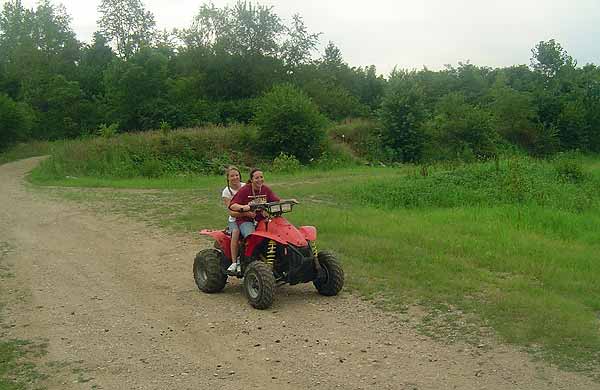 Hollie and Wanda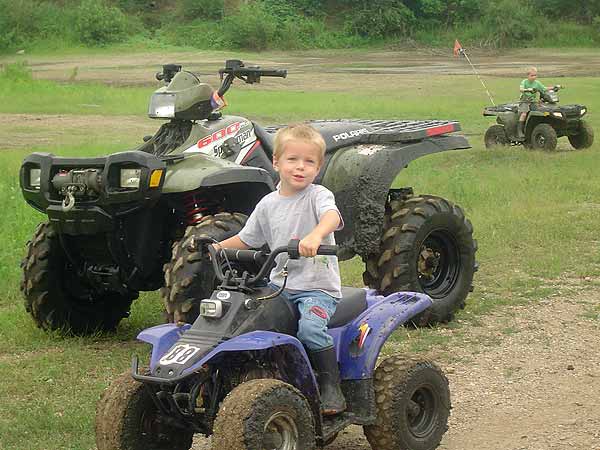 Draven with Drew in the background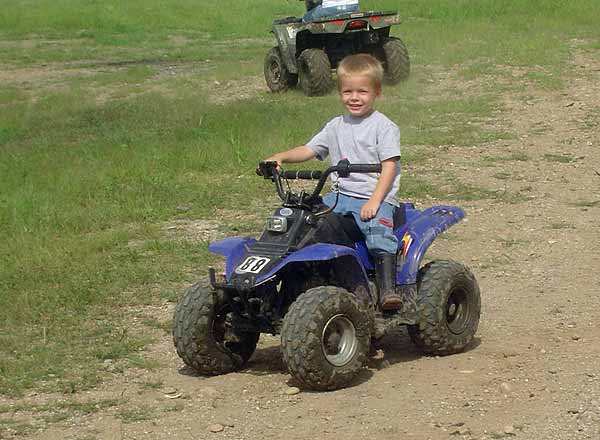 Draven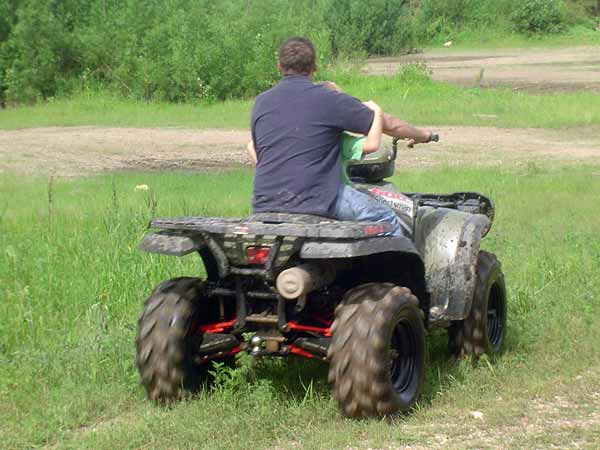 Ray and Drew
Does this ATV make my bum look big?
Two short videos were taken by Wendy, Ray's sister, of this short but enjoyable trip...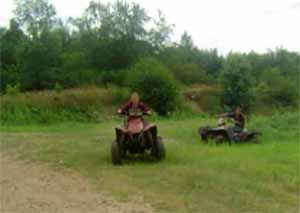 3GP - 186Kb, SWF - 428Kb, FLV - 443Kb, AVI - 1.13Mb, MP4 - 1.18Mb, WMV - 1.20Mb, ASF - 1.28Mb, MOV - 1.33Mb, MPG - 1.96Mb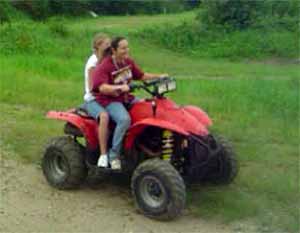 3GP - 251Kb, SWF - 517Kb, FLV - 532Kb, AVI - 1.42Mb, MP4 - 1.46Mb, MOV - 1.53Mb, WMV - 1.61Mb, ASF - 1.67Mb, MPG - 2.29Mb
Some tips - learned the hard way....
When entering water - careful, going too fast may flood the drive belts
When going through water - keep your mouth closed unless you like the taste of mud and worms
When going through water be careful of submerged objects and holes
Lindsay Parsons, Ray's brother-in-law, was once a professional football player for Bristol Rovers F. C. In a 2008 poll on Vital Football, Bristol Rovers Football Club News site, Lindsay was voted the clubs' best ever left back. For American readers, we are talking soccer and left back is a defensive playing position. Between 1963 and 1977 Lindsay played in 360 league games for the club. He is currently assistant manager and scout for Stoke City Football Club.
This page created 19th August 2008, last modified 19th August 2008