The Bronconator - (2)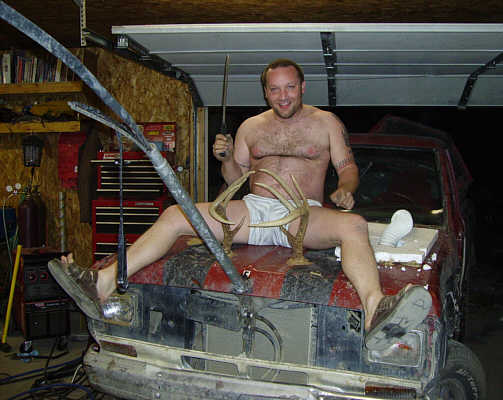 Dave celebrates!
There are more pictures of Dave, some without ANY of his clothes!
Saturday, 1st October 2005, was another Redbird day...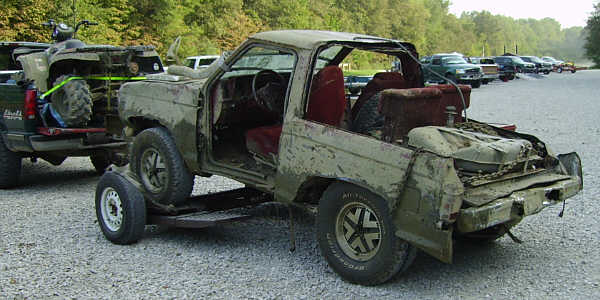 See the strap hanging down just in front of the back wheel?
That's the safety belt anchor. Unfortunately there wasn't much floor left to attach it to.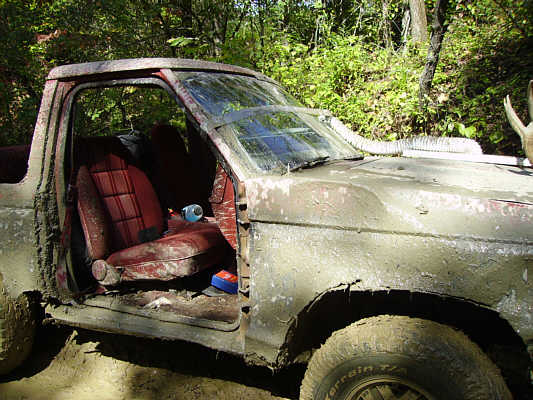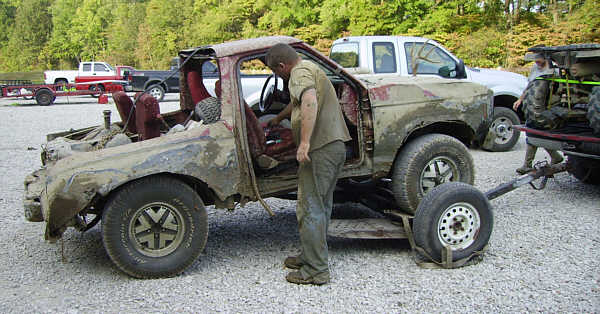 Redbird, 1st October 2005
Dave tidies up!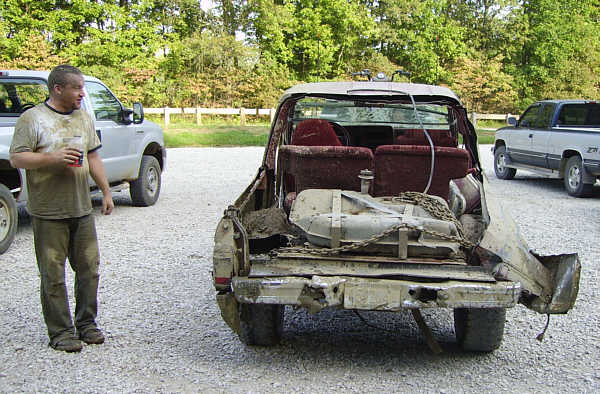 Redbird, 1st October 2005
Dave inspects his baby
The chain is holding the bodywork on as most of the attachment points sort of fell apart.
The "after service" petrol tank and its non-standard breather tube lying on the roof.
The rubbish hanging down from the back is the old fuel tanks straps - we never could figure how to get these off
This page created 5th October 2005, last modified 3rd March 2006